About Us
TechFetch.com
(formerly Corp-Corp.com)
a Virginia, USA based Global Technology Job portal that helps IT companies to find the best fitting resumes open for a job, position or a project in 30 seconds. It effectively replaces the time consuming, manually tedious and error prone task of scanning thousands of resumes to fit a job. TechFetch's highly automated, relevant candidate recommendation system has proven its value for 1000's of customers in the USA over three years.
Our vision is to create a global tech workforce community and empower them with opportunities to deliver global technology solutions.
Technology

TechFetch Proprietary "QFetch" technology that uses statistical analysis and matching techniques to eliminate search and match open requirements with relevant active candidates in 30 seconds. The multi-platform matching engine allows recruiters to access the near-real-time system that responds to single word, or short descriptions or extensive job profiles, by emails, mobile or online.
Proven System
TechFetch.com is one of the fast growing niche technology job portals in the US reaching over 2 million tech professionals. Our system receives 1000's of new jobs a day. We help thousands of tech professionals to find a job every day.

Our Services
We offer Job posting and resume access services to Enterprises, IT consulting companies, Staffing agencies and Independent Recruiters. Our premium membership can help companies to hire Direct Employees, Contract to Hire, Independent Contractors or Corp-Corp Third party consultants. Our resume database has been constantly refreshed with active candidates that includes US citizens, Green Card holders, H1B Work Permit holders and Third-Party Agency consultants.
Our IT and Business Enterprise offerings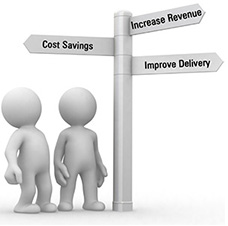 We offer consulting, development and support services to seamlessly integrate our matching technology within an enterprise's systems to match internal employee, prospective candidates, resumes from multiple sources or approved agencies. We provide comprehensive rapid implementation service with 24X7 support and maintenance solution. This works seamlessly with an enterprise's existing HR processes, dashboards, workflows and systems. Our system helps quickly fill positions; discover persons available for a project at a site; and find persons in adjacent skill areas when necessary.
(More Info)
Our Retail Offerings
Recruiters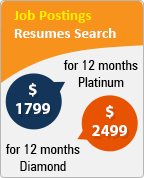 Our easy to use online system helps recruiters find the best available talent from its large continuously refreshed candidate data base of active IT job seekers which includes US citizens, Green Card holders, H1B Work Permit holders and third-party agency consultants. Our QFetch technology can save more than 3 hours of sourcing time every day.
(Signup for a FREE Trial)
Staffing Agencies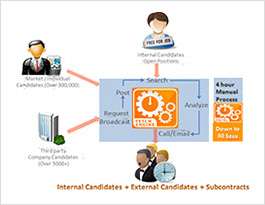 TechFetch eco system of over 6,000 IT staffing companies give instant access to thousands of consultants for quick onsite short term assignments. Our integrated talent matching technology greatly benefits the large staffing agencies with multiple recruiters, by reducing over 99% of their sourcing time and effort in identifying resumes that most fit a job or project requirement, from among internal as well as external candidates or third party agencies.
(More Info)
Candidates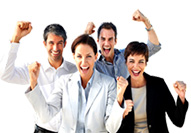 Posting resume and applying to jobs are completely FREE for candidates. By posting the resume in our site, candidates will be notified in 30 seconds when a matched job is posted for their profile and preferences. Our system completely eliminates the need for search and connects them with the right job opportunity multiple times a day. This allows the candidates to get connected with recruiters swiftly by responding to a job via mobile or email or apply online. We bring global opportunities for highly experienced technology professionals and enable them to work in USA, Canada, UK, India, Middle East and Other countries.
(Post Resume)