IT Service Providers are combating ferocious global competition. Every bit of costs savings, revenue boosters and improved customer service helps.
How we help?

We bring our QFETCHTM Service, a proven automated Jobs to Relevant Candidate Matching Technology, for you to effortlessly bring down costs and boost revenues.
We do this by helping you
Reduce Bench
Convert your bench into revenue earners, by placing them out on projects. We find the projects instantly by matching your bench resumes to jobs appropriate. Your revenues go directly to the bottom line.
Reduce Multi-Level Contracting
Contracting across multiple levels reduces your margins. We help you avoid this by connecting you directly with the contractor. Your subcontracting bill is reduced as you avoid layers.
Improve Customer Service and Delivery
Present the best matched people for the right projects from internally available personnel; and identify and find the best candidates for your open positions.
IT Services companies can increase their revenues by as much as 10% and their EBITDA by 15% with this method.
Next

How we help?

We integrate our QFetch web service with your Talent Acquisition and Management Systems, your internal and external resumes, portals and web sites, workflows and business processes, third party applications, services and systems.
You instantly receive the best matched candidates or contractors to a job your post. Check it out
You can choose from your internal candidate base (employees, ex employees, current and past applicants), TechFetch's active candidate base and our own resume sources and internal referrals. Similarly the contractors may be your currently serving ones or those that come from TechFetch's ecosystem.
You seamlessly upgrade your numerous business processes and workflows, dashboards to manage your talent acquisition process more seamlessly and efficiently. Your business managers gain additional insights and actionable intelligence regarding prospective candidates such as compensation levels, current availability, and future trends.
You offer your clients the visibility and control by providing them information they need to plan and prioritize. You respond to your clients more quickly with the relevant candidates or contractors
You power your own portal or website for your internal and prospective candidates, business managers, contractors and recruiters on the one hand and your clients on the other. You can apply the technology enabled talent acquisition service in other verticals to serve your client's needs (or your own) – such as efficient recruiting of Finance, Health Care, Marketing, Sales or General Management professional.
Previous
Next

Unlike traditional matching services that are key word based Search engines, QFETCH launches an agent each time your post a request. This Virtual Agent uses unstructured information you provide to scan all the available data sources that it has access to (such as TechFetch's own resume data by default and others you permit) and returns in almost real time with matching and available candidates (or, if you were searching for contractors the ones relevant or if you were a candidate the Jobs that are relevant to your needs). The Agent is persistent learner, as it learns that if an Android Developer were not available an IPhone Developer may be a possible fit; or that a person willing to relocate could be shown as a locally available candidate. The Agent can be integrated seamlessly into your own systems, processes and web sites to become part of your business tool kit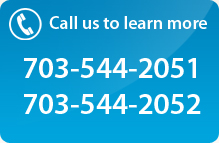 Previous